Achieving Your Dreams
Wednesday, September 29, 2021 (6:00 PM - 8:00 PM) (EDT)
Description
The achievement of our dreams is tethered to how we manage the complexities of our relationships. These relationships either help us or prevent us from achieving our dreams. It's never too late to achieve your dreams! In this seminar, Tamara L. McMillan will teach you to:
Eliminate negative narratives

Change the way you view failure

Shatter paradigms

Incorporate disruptive practices
Meet Tamara L. McMillan, M.S., CPSC, CLC, Ph.D. c: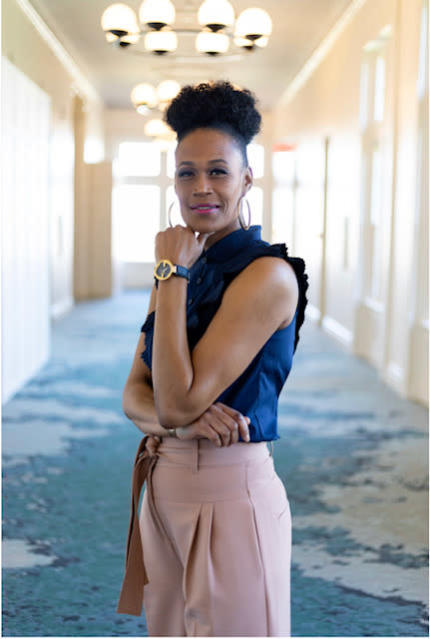 Tamara L. McMillan is an author and an award-winning lecturer who teaches four courses at the collegiate level. Known for her passion, Tamara's speaking, training, and facilitation skills are supported by her 18 years of corporate and higher education experience. She provides leadership and creative problem-solving learn-shops and seminars. Tamara is qualified in Myers Briggs Type Indicator, Emotional Intelligence, 7 Habits for Highly Effective People, and an Advanced Trainer for FourSight. As an educational consultant, she provides keynotes and training events for the public and private sectors, educators, and the business community.
Tamara has a master's degree in Student Personnel Administration and a bachelor's degree in Political Science from SUNY Buffalo State. She holds an advanced certificate of studies in Creativity and Change Leadership from the International Center for Studies in Creativity. Additionally, she is a doctoral student at The University of the Virgin Islands.
Tamara was one of ten speakers for the inaugural TEDx conference held in Buffalo, New York, in December 2012.

Social Media Links:
Instagram: @libHERated_women
Facebook: @Tamara L McMillan
Website: empowermee.com
Email: empowermee2@gmail.com or tamara@empowermee.com
Our Speaker Events are scheduled each month. Here is the remaining 2021 schedule we will present to help you become the best version of yourself:
Tuesday, October 27th | Setting Boundaries | Presented by Dr. Davina Moss-King
Wednesday, November 10th | Goal Setting | Presented by Beverly Robinson Smith
Pricing
NO CHARGE for SheCAN! Members
GUESTS PAY $ 10.00 for ZOOM access
Click >> here to learn about SheCAN! Membership
Via Zoom
We will also provide an opportunity to watch via ZOOM. Please indicate, when registering, if you wish to attend in person or view via Zoom.
Wednesday, September 29, 2021 (6:00 PM - 8:00 PM) (EDT)
Categories
All Events
Virtual Events