Elmwood Avenue Mural Art Walk and Shop - A SheCAN! Fundraiser
Elmwood Avenue Mural Art Walk and Shop - A SheCAN! Fundraiser
Saturday, May 15, 2021 (10:00 AM - 1:00 PM) (EDT)
Description
Lace up your walking shoes, grab your camera and round up some friends for a 3 mile street mural art walking tour and shopping stoll in the beautiful Elmwood Village. Take some time to appreciate the unique street murals along Elmwood Ave. from North Street to Forest Avenue and visit the small business' that make up the character and ambiance of the popular Elmwood Village community.
$ 15 per person or $ 10 per person for groups of 5 or more.
Free SheCAN! Tee-Shirt for all female walkers!
This is a fundraiser to support the educational programming and operational costs of SheCAN! . Your participation is truly appreciated.
Support business' that support SheCAN!
When you shop at ten Thousand Villages on Elmwood Ave, during the month of May, they will donate 10% of your purchase when you mention SheCAN! at check out!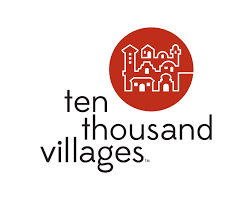 736 Elmwood Ave, Buffalo
Pricing
This is a Fundraiser for SheCAN!
Registration fee is $ 15 per person OR $ 10 per person for groups of 5 or more!
Click >>here to learn more about a SheCAN! Membership
TBD

Saturday, May 15, 2021 (10:00 AM - 1:00 PM) (EDT)
Sign In between 9:45 and 10:15 AM.
Categories
Fundraiser
All Events
Live Events - Buffalo