Finding Motivation - Presented by Kristy Daniels Jackson
Finding Motivation - Presented by Kristy Daniels Jackson
Thursday, February 25, 2021 (6:00 PM - 8:00 PM) (EST)
Description
Because we can all use a Mindset Makeover to push our motivation to a higher level, Kristy Daniels Jackson will share how a positive mindset can lead to personal and professional development. She is thrilled to bring an engaging and inspirational message tied in with humor and audience participation. This will include the use of Bizperation cards to map out your purpose and clarify strengths that lead to fearless motivation each day.
Meet Kristy Daniels Jackson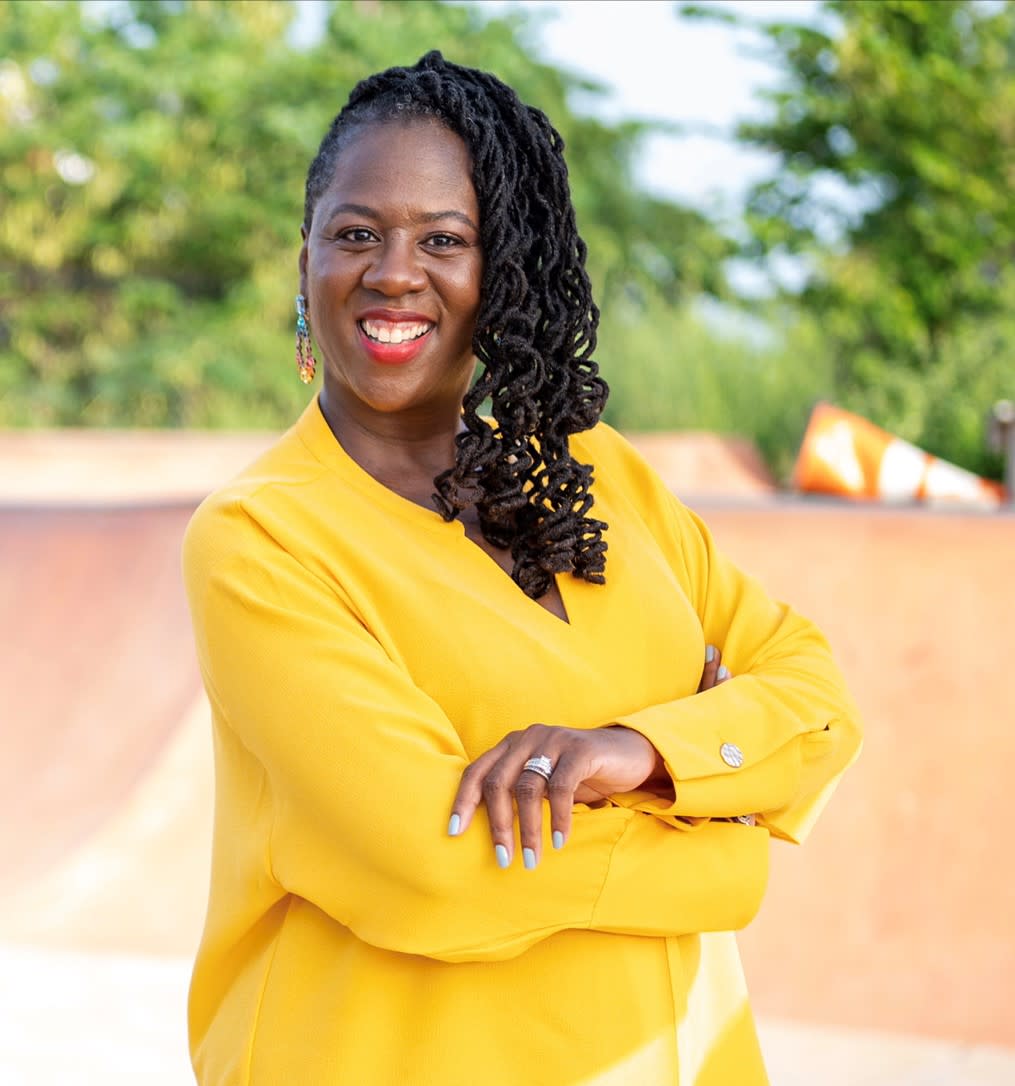 Kristy Jackson, ED. S. , a serial entrepreneur, is the CEO of DK Solutions. LLC creative multimedia consulting and creator of the Bizperation brand. She is a sought out mentor, author, facilitator and professional speaker with 20 years of experience training and empowering youth and adults. Kristy and her husband, James Jackson, II, CEO of Gator MediaSTL have been identified by the startup community as connectors and strong advocates for closing the diversity gap in the STL startup community.
Kristy leans into her creative gifts by writing books that inspire and educate readers how to dream big and actively pursue their goals. Kristy is a published author of Dream, Sink, Launch: Lessons from the Real Entrepreneurship Journey, The Dream Box Children's Book, The Bizperation and Goal Tracker Journal.
Kristy is a strategic catalyst that lives the business that she runs. She is the host of the Bizperation podcast and has been seen or heard on local and national platforms including TEDXWomen, St.Louis Public Radio, Venture Cafe, and Small Business Majority. She is recognized by the U.S. Small Business Administration as a National Emerging Leader.
Website: https://www.iamkristyjacksonglobal.com/

---
Our Speaker Events are scheduled each month. Here is the remaining 2021 schedule we will present to help you become the best version of yourself:
Due to current COVID mandates these topics will be presented via ZOOM. We hope to host live events again as soon as the limitations on gatherings are lifted. We appreciate your patience and look forward to seeing you again in person real soon.
Wednesday, March 31st | The Work of Leadership | Presented by Althea Luerhsen, CEO Leadership Buffalo
Tuesday, April 27th | Emotional Intelligence | Presented by Joan Graci, Founder and President APA Solutions
Thursday, May 27th | The Power of Your Thoughts | Presented by Linda Bucher, Certified Master Life and Business Coach
Tuesday, June 29th | Creative Problem Solving | Presented by Kim Marie McKernan
Thursday, July 29th | Achieving Highter Confidence Levels | Presented by Crystal Rodriquez
Tuesday, August 31st | Communication Strategies to Improve Relationships | Presented by Angela Douglas
Wednesday, September 29th | Achieving Your Dreams | Presented by Tamara McMillan, Founder EmpowerMe
Tuesday, October 27th | Setting Boundaries | Presented by Dr. Davina Moss-King
Wednesday, November 10th | Goal Setting | Presented by Lisa Sears
Pricing
NO CHARGE for SheCAN! Members
GUESTS PAY $ 10.00
Click >> here to learn about SheCAN! Membership


Address
Via Zoom Video Conferencing

,

Thursday, February 25, 2021 (6:00 PM - 8:00 PM) (EST)
Categories
Dinner Event
Webinar