Get Off Your Ass
Thursday, May 20, 2021 (7:00 PM - 8:00 PM) (EDT)
Description
Join Renee and her special guest and fellow eternal optimist, Tia Jakes. She is often described as a modern "Renaissance Woman," was born and raised in Buffalo, New York, is the youngest child of 9 siblings, is a next-level business executive, community volunteer and overall amazing and fun woman.
Together these longtime friends will help motivate you to:
Master Your Morning

Create a Sunday Dump (Plan)

Remove Decision Fatigue

Create an External Brain

Systemize & Automate
Meet Our Speaker Tia Jakes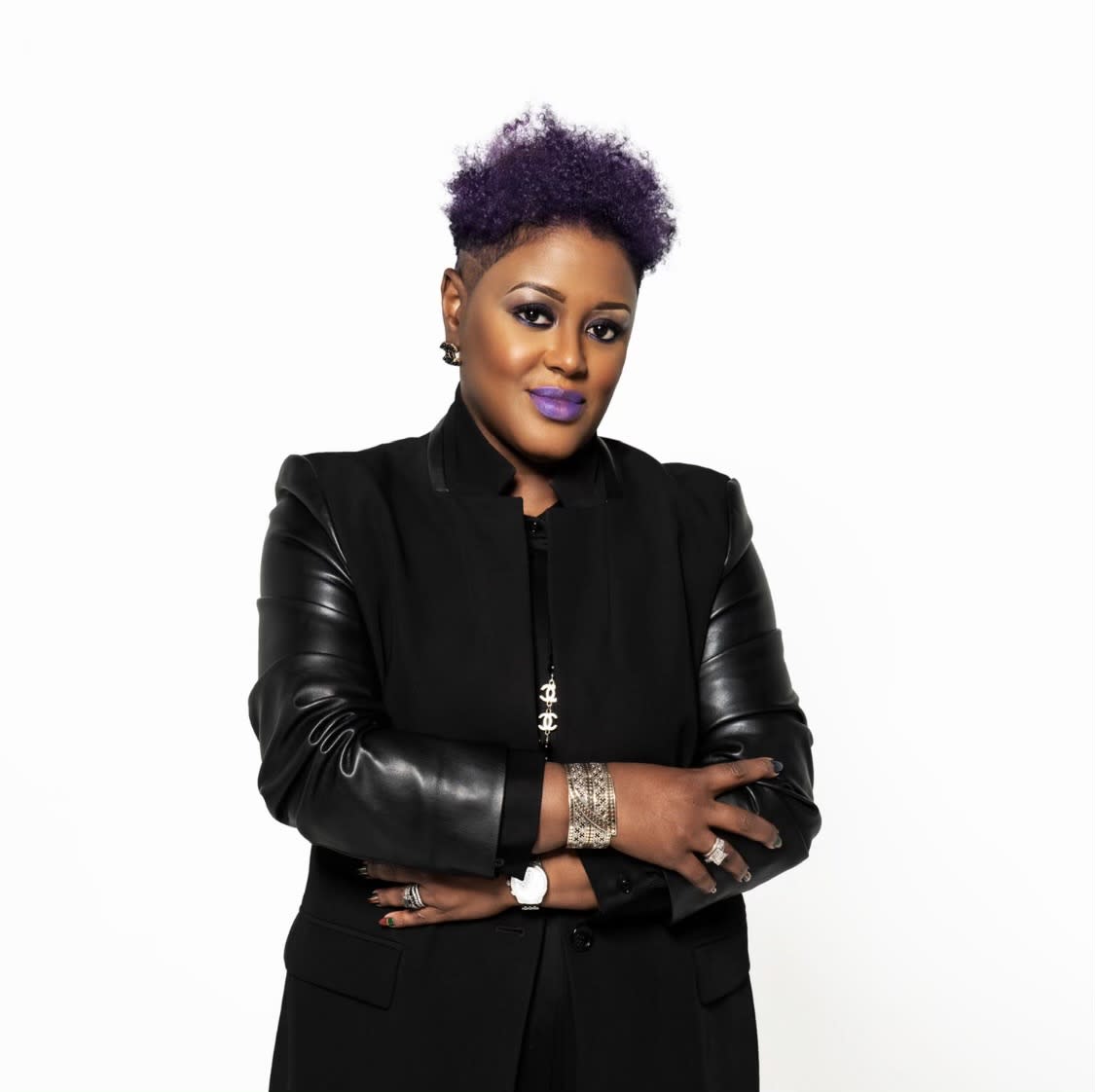 Upon graduating from UB, Tia's brother Van Jakes, who had recently retired from the NFL, called upon her to assist him in overseeing the day to day logistics of 7 family owned and operated McDonald's Franchises in the greater Atlanta area. Eventually grew into owning and operating 14 McDonald's, 2 Denny's, 4 Jersey Mike's Subs and 2 Cowboy Chicken restaurants. Tia has been CFO and the Director of Operations since 1996. In this position, she was responsible for the overall strategic logistics of the company, managed the office of Jake 22 Management Co.| CBJ 22 Consulting, LLC and facilitated all of the operation analysis, financial management, marketing and administrative functions of this multi-million dollar business.
Tia has additionally consulted with a plethora of other restaurant and bar concepts including Nancy's Pizza, Plant Based Pizzeria, Slutty Vegan and many more. In 2005, Tia founded TwoSquared Entertainment, a savvy boutique sized company that specializes in Personal Management, Brand Development, Project Development, Public Relations, and Event Planning. She has had the privilege to represent Multi-Grammy award winning artists, professional athletes, authors, DJ's, celebrity make-up artists, celebrity wardrobe stylists, and many independent artists. Tia is also very passionate about serving the community and serves on the Board of Directors for several non-profit organizations. Tia is often quoted, "To whom much is given, much is required." She truly believes that like our ancestors who built many bridges for us to cross, that it is her duty to "Lift as we climb."
---
Our Cocktail Party is scheduled every other month. Here's the remaining schedule and topics we have chosen:
Tuesday, July 22 from 7-8pm | Topic: Be an Emotional BadAss | Guest ~ TBA
Thursday, September 16 from 7-8pm | Topic: Permission to Give Yourself Time | Guest ~ TBA
Thursday, November 18 from 7-8pm | Topic: Parenting through the Phases | Guest ~ TBA
This same format will also be offered on alternating months during the day as a Lunch Party, so you can take a lunch break from your daily work.
Thursday, June 17 from Noon-1pm | Topic: Kick Start Your Side Hustle | Guest ~ Benedette Cooper
Thursday, August 19 from Noon-1pm | Topic: The Power of Future Planning | Guest ~ Lynn Tranchell
Thursday, October 21 from Noon-1pm | Topic: Body Thrive | Guest ~ TBA
Thursday, December 16 from Noon-1pm | Topic: No Cookies for Me! | Guest ~ TBA
---
Registration is required for these events, but membership is not. This is a great way to bring a friend to a SheCAN! event so she can experience the community and support the women of SheCAN! offer.
Pricing
FREE for All Attendees
Click >> here to learn about SheCAN! Membership
Via Zoom

Thursday, May 20, 2021 (7:00 PM - 8:00 PM) (EDT)
Categories
All Events
Virtual Events