Innovation Starts With I - Presented by Saleema Vellani
Innovation Starts With I - Presented by Saleema Vellani
Wednesday, April 28, 2021 (12:00 PM - 1:00 PM) (EDT)
Description
Innovation is more than creating the newest technology or solving world-scale challenges. Lets redefine innovation, an exhausted term used by anyone with the next big thing, bringing it back to its roots - which stems from being human.
Discover how Innovation starts with" I ", and learn to use an innovation process to reinvent ourselves when making a personal or professional pivot, how to build more genuine relationships with those around us, and how to ignite an innovative mindset to improve self-awareness, empathy, and resilience.
Meet Our Presenter: Saleema Vellani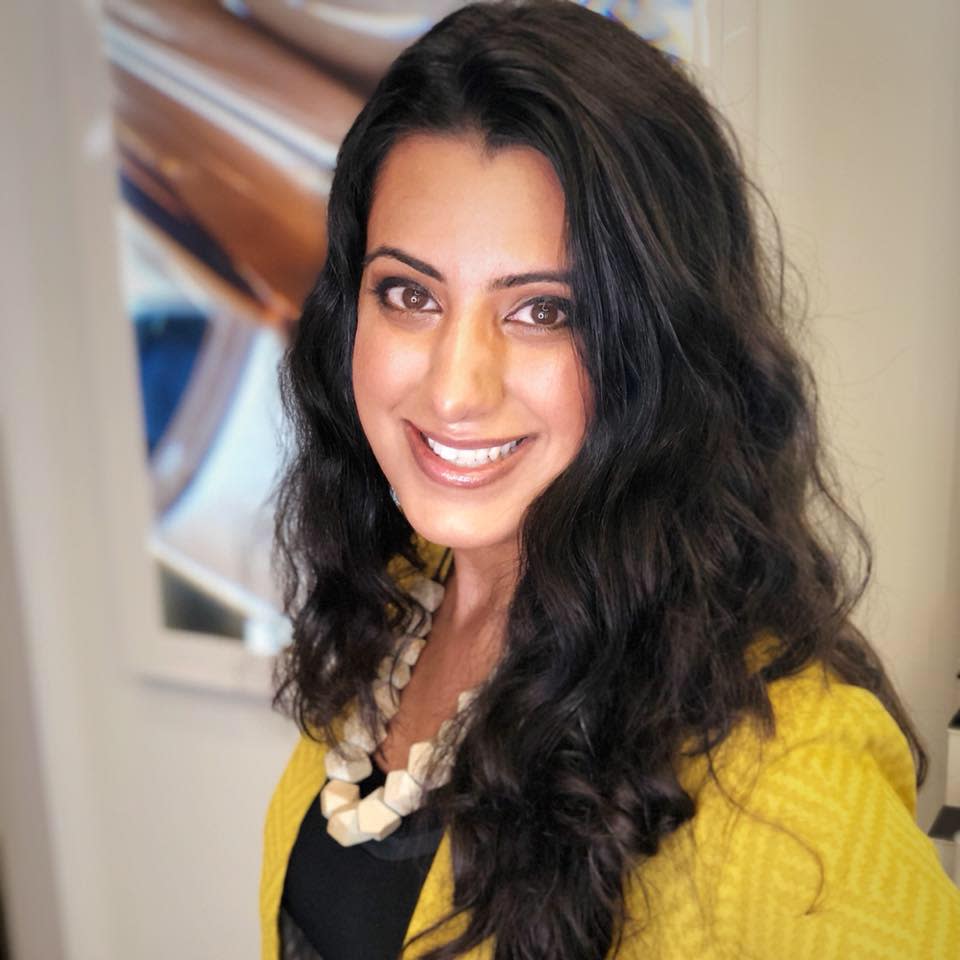 An award-winning entrepreneur, professor, and author of Innovation Starts With I, Saleema Vaellani has led over 100 international organizations, nonprofits, and Fortune 500 companies to their next stage of growth and innovation for over 12 years. Founder and CEO of Ripple Impact, Saleema, and her company have accelerated entrepreneurs in business growth and scaled their platforms. She teaches Design Thinking and Entrepreneurship at Johns Hopkins University and is a frequent guest lecturer at business schools.
---
SheCAN! Presents "Real Women, Real Stories" a speaker series that features women who inspire others through sharing their life experiences. Listen and learn through the perspective of someone who has gone through obstacles and tribunals while adopting a positive mindset, embracing the challenges set upon them and positively growing from these experiences.
Get motivated and inspired by their stories, they may provide the key to your own growth and rising above! Take another step in becoming the best version of yourself.
We will feature a different speaker once a month, on Wednesdays at Noon.
---
"REAL WOMEN REAL STORIES" MONTHLY SPEAKER SERIES
All presentations take place at Noon
Wed. May 26th | " Bridging Out of Poverty" | Speaker: Dr. Brandiss Pearson
Wed. June 23rd | Speaker: Sahar Andrade, MB. BCh
Diversity, Global Leadership & Culture Competence Speaker
Wed. July 28th | Speaker: Jennifer Benz
Restaurant Owner - Dick and Jenny's; New Orleans and Grand Island, NY
Wed. Aug. 25th | Speaker: Dr. Davina Moss-King
Founder and President of Positive Direction and Associates, Inc. ,Trained Perinatal Mental Health Counselor, Certified Rehabilitation Counselor, National Certified and Credentialed Alcohol and Substance Abuse Counselor. Author of " Unresolved Grief and Loss Issues Related to Heroin Recovery"
Wed. Sept 15th | " Five Knows to Get to Your Yes" | Speaker: Kristy Daniels Jackson
Wed. Oct. 27th | " The Near Destruction of a Strong Woman" | Speaker: Carol Malek


Pricing
NO CHARGE for SheCAN! Members
GUESTS PAY $ 10.00
Click >> here to learn about SheCAN! Membership
Address
Via Zoom Video Conferencing

,

Wednesday, April 28, 2021 (12:00 PM - 1:00 PM) (EDT)