SheCAN! Summit
Sunday, November 6, 2022 5:00 PM - Tuesday, November 8, 2022 12:00 PM (EST)
Description
We are pleased to invite you to our 1st Annual SheCAN! Summit and Florida Chapter Launch.
Join us for two fun, value-packed days of professional development, including a hands-on workshop, inspiring presentations, networking opportunities, and "She Time" sprinkled in. Be ready to leave feeling energized and with a renewed sense of purpose.
Monday's agenda includes four influential and engaging keynote speeches by Dame DiDi Wong, Saleema Valleni, Heather DeSantis and Madelyn Blair. Our founder, Peggy Sullivan, will also be hosting a hands-on workshop too! Finally, you'll enjoy a dinner presentation to get to know SheCAN! better. Lunch is included on Monday.
Transportation to and from the local yoga studio on Tuesday morning.
Professional Development Conference ONLY $ 75. ( Includes attendance to our Launch Dinner at Seasons 52 in the evening)
About our speakers:
Dame Didi
Born in Hong Kong, educated in England and France and now residing in Ft Lauderdale, Dame Didi Wong is an Award-Winning International Keynote Speaker, Angel Investor, Hollywood Film & TV Producer & Financier, Business and Speaking Coach, Best-Selling Author, and Philanthropist. While drawn to anything that brings joy to others' lives, Dame Didi discovered her joy in speaking. Powered by a love to teach and contribute to others' confidence, connection and cashflow, she's built The Yes Academy into a premier entrepreneurial mentorship program. Here, she helps her clients with speaking, pitching, networking, PR, branding, marketing, and investing so they have the confidence and skills needed to get to the top—and stay there. Her superpowers lie in managing her four children under the age of eleven, including a set of identical girl twins and all her projects, investments and travels always with a smile on her face.

Heather DeSantis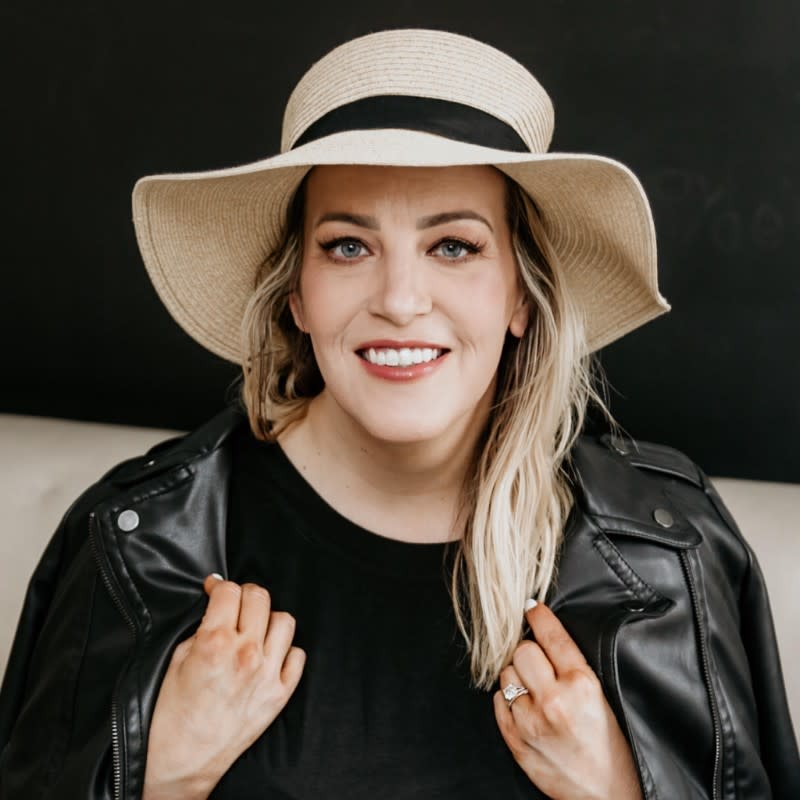 Heather is the founder of Publicity For Good. She's consumed with creating a social impact and gets to flex her PR muscles to make big changes in the world. She gets fired up by creating huge, cause-marketing public relations campaigns that get results for her clients.

Madelyn Blair
Madelyn is a speaker, author, TV host and resilience consultant. She specializes in unlocking resilience for individuals and work teams needing to meet today's complex challenges with greater ease. Author of five books, her most recent book, Unlocked: Discover How to Embrace the Unexpected, became #1 bestseller international. Her weekly TV show, Unlocked with Dr. Madelyn Blair, is shown on e360tv and YouTube. She was recently awarded Renaissance Leader of 2022 (second year running) by The Stone Register of New York.

Peggy Sullivan
As the founder of SheCAN!,Peggy is a strong advocate of empowering women professionals to succeed through supporting each other. She has received numerous awards and honors including the "2019 Woman in Leadership Award" (New York state), "Buffalo New York City Shaper", "Jewish Federation Woman on the Rise", "AM Buffalo Leadership Spotlight", "Jewish Federation Lion of Judah", "Mahler International Leadership Award" and "Blue Cross Blue Shield Best of Blue Award".

Saleema Vellani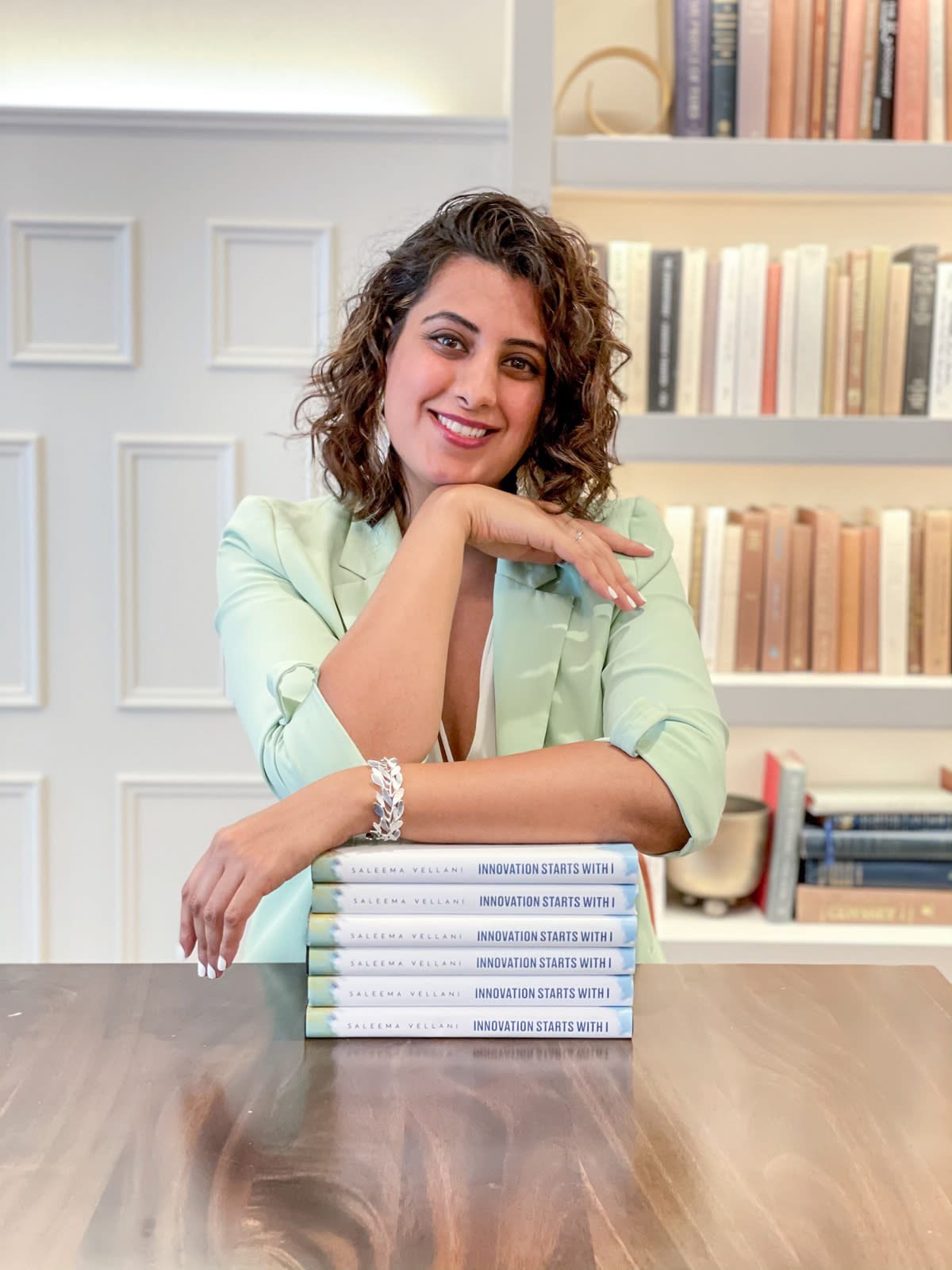 Saleema is an award-winning serial entrepreneur, keynote speaker, adjunct professor, and the bestselling, 3x award-winning author of Innovation Starts With I. She is the Founder & CEO of Ripple Impact, which is a business accelerator and community that helps entrepreneurs grow their businesses and scale their platforms. She also teaches Design Thinking and Entrepreneurship at Johns Hopkins University and is a frequent guest lecturer at business schools.
Pricing
Professional Development Conference Session Monday, November 7th - 9am-3pm / Dinner 6pm
$ 75
Includes: Monday Conference
Full Conference Session on Monday, Nov. 7th
Get to Know SheCAN! Dinner at Seasons 52 in Palm Springs Gardens, FL and Networking Monday Evening

Monday Evening - Get to Know SheCAN! - Florida Chapter Launch
Hosted at Seasons 52, Palm Springs Gardens

$49 for Dinner attendees ONLY
Dinner is included in the Summit cost. If you are registered for the summit, you DO NOT have to register for dinner.


Just want to attend our Get to Know SheCAN! Dinner and Florida Chapter Launch?
Register >>HERE
Doubletree Palm Beach Gardens
4431 PGA Blvd



Palm Beach Gardens

,

33410



Sunday, November 6, 2022 5:00 PM - Tuesday, November 8, 2022 12:00 PM (EST)
Categories
Community Building
Professional Development