The Journey of Change Through the Lens of Hope - Libby Gill
The Journey of Change Through the Lens of Hope - Libby Gill
Wednesday, February 24, 2021 (11:30 AM - 12:30 PM) (EST)
Description
SheCAN! Presents "Real Women, Real Stories" a speaker series that features women who inspire others through sharing their life experiences. Listen and learn through the perspective of someone who has gone through obstacles and tribunals while adopting a positive mindset, embracing the challenges set upon them and positively growing from these experiences.
Get motivated and inspired by their stories, they may provide the key to your own growth and rising above!
This month, our story is presented by executive coach, leadership expert, and award-winning author Libby Gill. Libby will deliver an inspiring message about the power of hope in these challenging times, and discuss the science of hopefulness, called Hope Theory as it applies to the workplace and careers. She'll share science-based strategies—and answer your questions—to help you move past obstacles, define a positive picture of the future, and get yourself and your team into action despite uncertainty with her proven True Hope Process.
You will receive relevant information and timely takeaways, including how to:
Master results-based strategies based on Libby's True Hope Process to "Clarify the Vision; Simplify the Pathway; Execute the Plan; and Review, Reflect, and Refine" for current and future success.
Tap into the personal Leadership Superpower that motivates you and others to thrive even in times of challenge.
Take the Accountability Challenge and leave the virtual event with a powerful call-to-action to help you persevere toward your goals.
Meet Libby Gill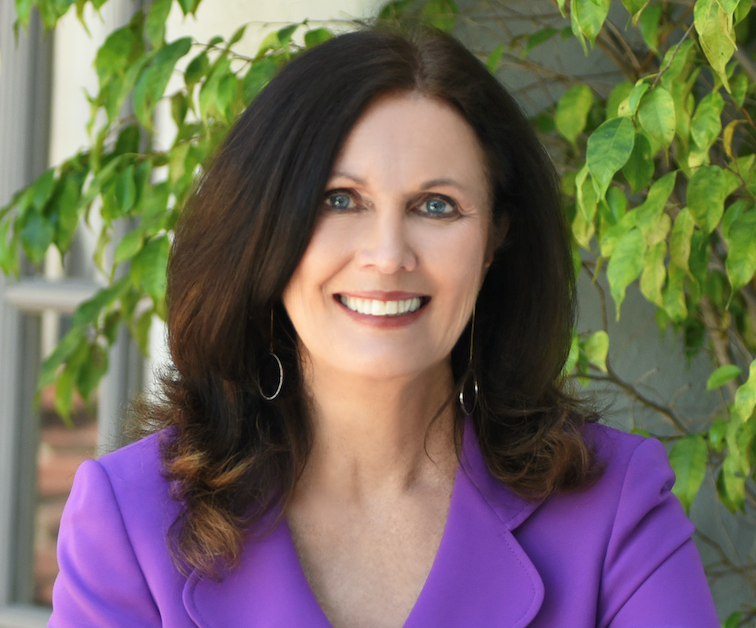 Executive coach, leadership expert, and award-winning author Libby Gill guides organizations to build cultured based on an inspiring vision of the future. She is the former head of communications for Sony, Universal, and Turner Broadcasting, and her clients include Bank of America, Capital One, Disney, Ernst & Young, Intel, Microsoft, Viacom, Women in Financial Services, and many more.
Libby has been featured on the CBS Early Show, CNN, NPR, the Today Show and in the New York Times, Time Magazine, and the Wall Street Journal. The author of six books including the award-winning You Unstuck and The Hope-Driven Leader, Libby's latest book, Leadership Reckoning, was published in January 2021.
https://libbygill.com/speaking/ |Website: https://libbygill.com/ | https://twitter.com/LibbyGill | https://www.facebook.com/meetlibbygi | https://www.instagram.com/libbygill_co | https://www.linkedin.com/in/libbygillleadershipexpert/ |https://www.youtube.com/channel/UCzRyNbIN3VEQ-CFdqyJFPZA?view_as=public
We are honored and pleased to welcome Libby to our speaker series.
We will feature a different speaker once a month, on Wednesdays at Noon.
---
"REAL WOMEN REAL STORIES" MONTHLY SPEAKER SERIES
All presentations take place at Noon
Wed. Mar. 24th | Speaker: Jennifer Mathews
Wed. April 28th | Speaker : Saleema Vallini
Wed. May 26th | Speaker: Dr. Brandiss Pearson
Wed. June 23rd | Speaker: Sahar Andrade, MB. BCh
Diversity, Global Leadership & Culture Competence Speaker
Wed. July 28th | Speaker: Jennifer Benz
Restaurant Owner - Dick and Jenny's; New Orleans and Grand Island, NY
Wed. Aug. 25th | Speaker: Dr. Davina Moss-King
Founder and President of Positive Direction and Associates, Inc. ,Trained Perinatal Mental Health Counselor, Certified Rehabilitation Counselor, National Certified and Credentialed Alcohol and Substance Abuse Counselor. Author of " Unresolved Grief and Loss Issues Related to Heroin Recovery"
Wed. Sept 15th | Speaker: Kristy Daniels Jackson
Wed. Oct. 27th | Speaker: Carol Malek

Pricing
NO CHARGE for SheCAN! Members
GUESTS PAY $ 10.00
Click >> here to learn about SheCAN! Membership
Address
Via Zoom Video Conferencing

,

Wednesday, February 24, 2021 (11:30 AM - 12:30 PM) (EST)