The Power of Your Connections
The Power of Your Connections
Wednesday, September 22, 2021 (6:00 PM - 8:00 PM) (EDT)
Description
Join Nicholle Overkamp. Carlisle Lipke and Kara Oliver in a panel question and answer discussion to learn the best ways to network, utilize your existing connections and create a circle of influence to help you move toward the direction of your dreams.
Meet Nicholle Overkamp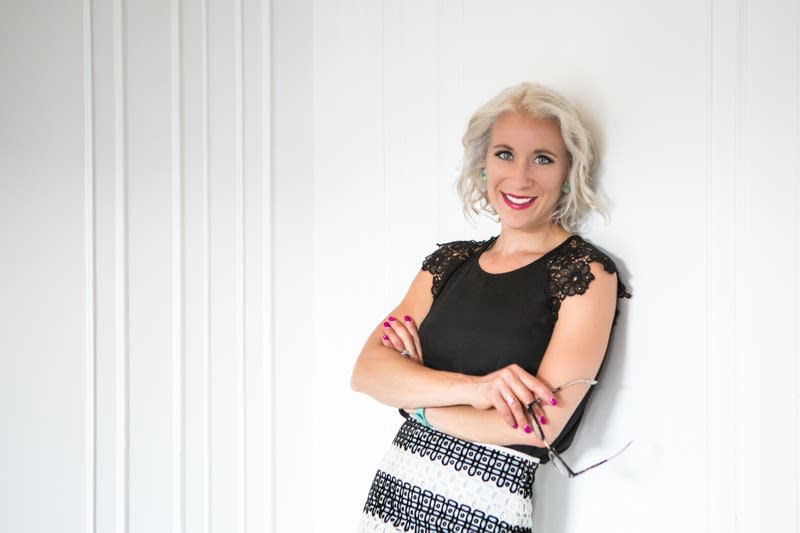 Nicholle Overkamp is the Founder and CEO of both Wilcox Financial Group and PowHERhouse Money Coaching. She uses her money mastery skills to foster no judgement environments where women can be open and shameless about their finances and habits. She knows that a critical factor in growing wealth is one's mindset and sense of self-worth - it's about setting boundaries, having discipline, and knowing you're worth every dollar you invest in yourself, your future, and your life. Nicholle's signature is her authentic, no=BS, energetic approach that makes a typically challenging subject fun and engaging. She's competitive and completely addicted to her client's success. As a firm believer in the power of having a network of sisters to build each other up, Nicholle is a strong advocate for empowering women and serves as a facilitator for the Business Advisory group of the Women's Business Center as Canisius College, as well as a Board Member for Girl Scouts of Western New York. In addition, to holding her FINRA Series 7 & 66 registrations and life/health insurance licenses, Nicholle is the co-author of the best-selling book Money Bitch! A No-BS Guide for Smart Women Who Want to Own Their Financial Future. When she's not orchestrating the financial futures of women everywhere, Nicholle finds joy in working out, hiking, boating, and championing a slew of side hustles with her husband Chris and beloved Goldendoodle Remi in their native Buffalo, NY.
Social media links
Instagram: @powHERhousemoney
Facebook: https://www.facebook.com/groups/moneybcommunity
Website: Business and Personal Money Coaching | PowHERhouse Money Coaching
Website: Financial Planning for Women | (wilcoxfinancialgroup.com
Meet Carlisle Lipke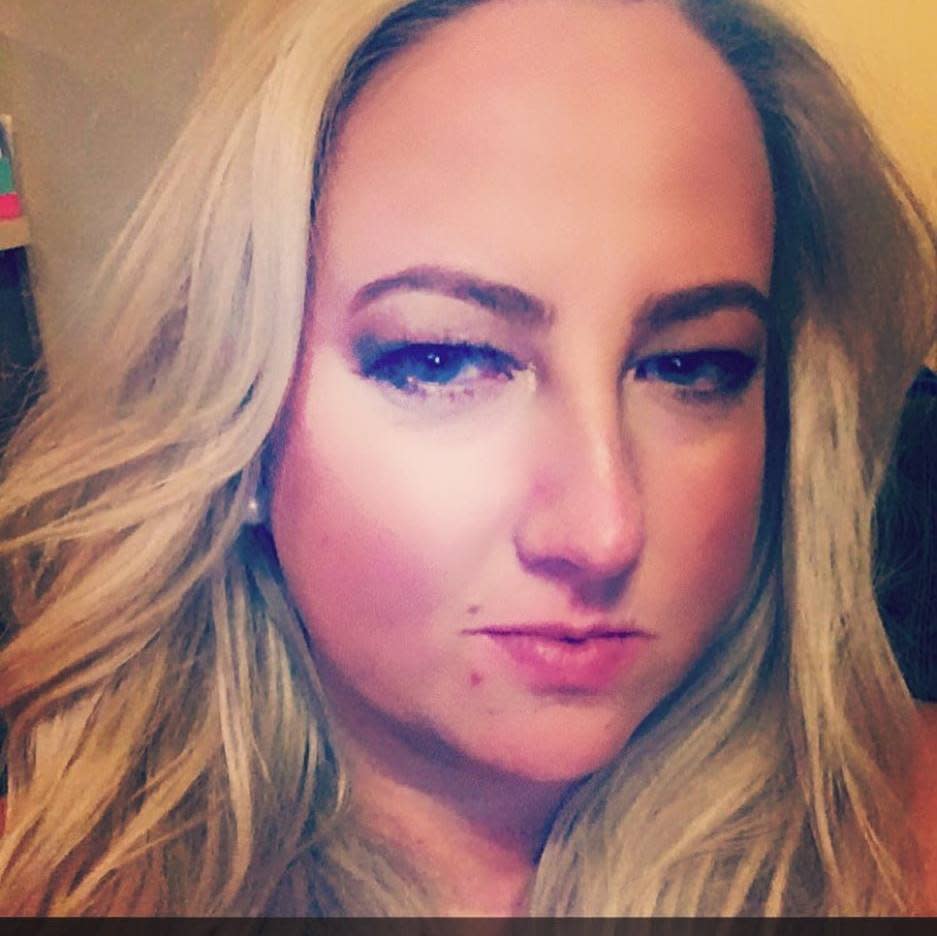 Carlisle Lipke is a passionate champion and nonprofit volunteer in Western New York. She currently works at Dale Carngie of Western NY, helping individuals and companies frame their vision and achieve their goals.
For the past 14 years, Carlisle has worked to grow and expand the Kenny Awards Program, and educational and awards program that celebrates high school musical theatre. She serves as Class Chair for Leadership Buffalo, and Board Member for O'Connell and Company. She volunteers with the Buffalo Prep Collective, Young Nonprofit Professionals Network, the Association of Fundraising Professionals, WNY Raptor and Wildlife Care.
Carlisle holds a B.A. in English from Canisius College, and Executive certificates from Cornell in Executive and Performance Leadership, and Conflict Resolution. She lives in Kenmore with her husband Keith, and rescue Boxer/Greyhound mix Huckleberry.
Social media links
Linkedin: https://www.linkedin.com/in/carlisle-lipke-725830b/
Meet Kara Oliver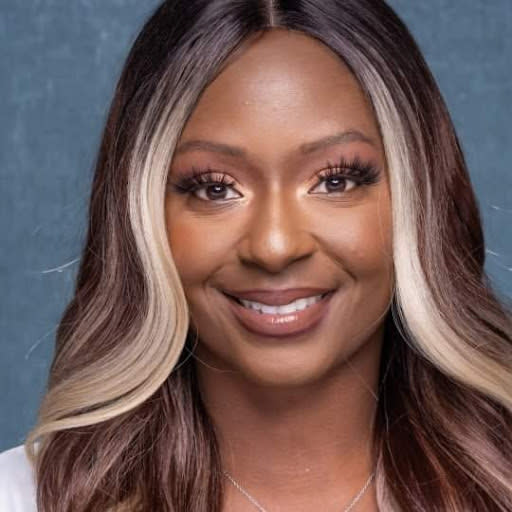 A seasoned diversity, equity and inclusion (DEI) and racial-equity consultant, coach, influencer, programmer, author, facilitator, and educator, Kara Oliver-Pérez, M.S. is passionate about creating opportunities for individuals and groups to discover new ways of thinking about diversity, develop anti-racist and social justice frameworks, and create strategies that will support them in achieving their DEI goals.
With over 10 years of experience partnering with for-profits and non-profits, academic institutions, government, and law enforcement agencies, Kara has a wealth of knowledge that has inspired her clients to develop effective DEI programming, best practices, and anti-racist tactics.
With her background in creative studies, Kara uses her talents and skill set to help her clients achieve their strategic goals by thinking and looking outside of the box. She has designed and implemented results-oriented and focused plans, programs, trainings, and workshops, encouraging her clients to be their best and authentic selves through capacity building, empathy, and effective leadership coaching.
When working with clients, Kara prioritizes relationship and community building, creating a tailored and unique experience that reflects their mission and values, and utilizes research, road-mapping, culture climate assessments, and storytelling from an empowerment framework.
Born and raised in East Harlem, NY, Kara knows firsthand the importance of cultivating inclusive spaces, and her philosophy is based on "empathetic leadership" where she centers the clients' stories in order to create a culture of belonging and understanding.
Kara also specializes in training, education, and the development of strategic DEI plans for higher education and has worked with a number of institutions including Niagara University, Daemen College, Hilbert College, SUNY at Buffalo, and Buffalo State College.
While serving in her role as Director of Strategic Initiatives at Niagara University, she was appointed as Co-Chair of the Identifying and Dismantling Racial Injustice Taskforce (IDRT) where she helped lead a diverse team of professors, students, Human Resource professionals, and community partners complete a report that assessed the entire campus community; from communication tactics and curriculum design to human resource policies and procedures and student life. The comprehensive report and associated strategy recommendations resulted in the hiring of the university's first Vice President for DEI, and the development of the university's first-BIPOC scholarship designed with the anti-racist lens.
As an extension of her organizational work, Kara continues to use her creativity and passion for DEI to develop children's books and merchandise. In 2019, she published her first award-winning children's book, You Go Girl: A Letter to Young Queens to help inspire children of color to understand the beauty of sisterhood and diversity, and has since established her own publishing company, Native Pens Collaborative Publishing. Kara holds B.A. in Communications from Niagara University and an M.S. in Multidisciplinary Studies with a concentration in Creative Problem-Solving. She is a talented speaker who has presented at several conferences including TEDx Buffalo. Outside of work, Kara enjoys cooking, crafting, and spending time with her family.
Our Speaker Events are scheduled each month. Here is the remaining 2021 schedule we will present to help you become the best version of yourself:
Tuesday, October 27th | Setting Boundaries | Presented by Dr. Davina Moss-King
Wednesday, November 10th | Goal Setting | Presented by Beverly Robinson Smith
Pricing
NO CHARGE for SheCAN! Members
GUESTS PAY $ 45 to cover the cost of Dinner
Click >> here to learn about SheCAN! Membership
Giancarlo's Sicilian Steakhouse
In the Tony Walker Center, Main Street



Williamsville

,

United States



Wednesday, September 22, 2021 (6:00 PM - 8:00 PM) (EDT)
Categories
All Events
Live Events - Buffalo