The Work of Leadership - Presented by Althea Luehrsen, CEO-Leadership Buffalo, Inc.
The Work of Leadership - Presented by Althea Luehrsen, CEO-Leadership Buffalo, Inc.
Wednesday, March 31, 2021 (6:00 PM - 8:00 PM) (EDT)
Description
To help you become the best version of yourself, SheCAN! provides educational content pertinent to 3 main pillars of interest - Positive Mindset, Health and Wellness and Professional Development. Each month, we will feature a dynamic and engaging speaker who will present on one of these 3 pillars. As we are a community of women who love to gather together and socialize, as well as learn and grow, these presentations are planned to be live and in person events with dinner.

Due to current COVID mandates these topics will be presented via ZOOM. We hope to host live events again as soon as the limitations on gatherings are lifted. We appreciate your patience and look forward to seeing you again in person real soon.
---
Wednesday, March 31st | The Work of Leadership | Presented by Althea Luehrsen, CEO, Leadership Buffalo, Inc.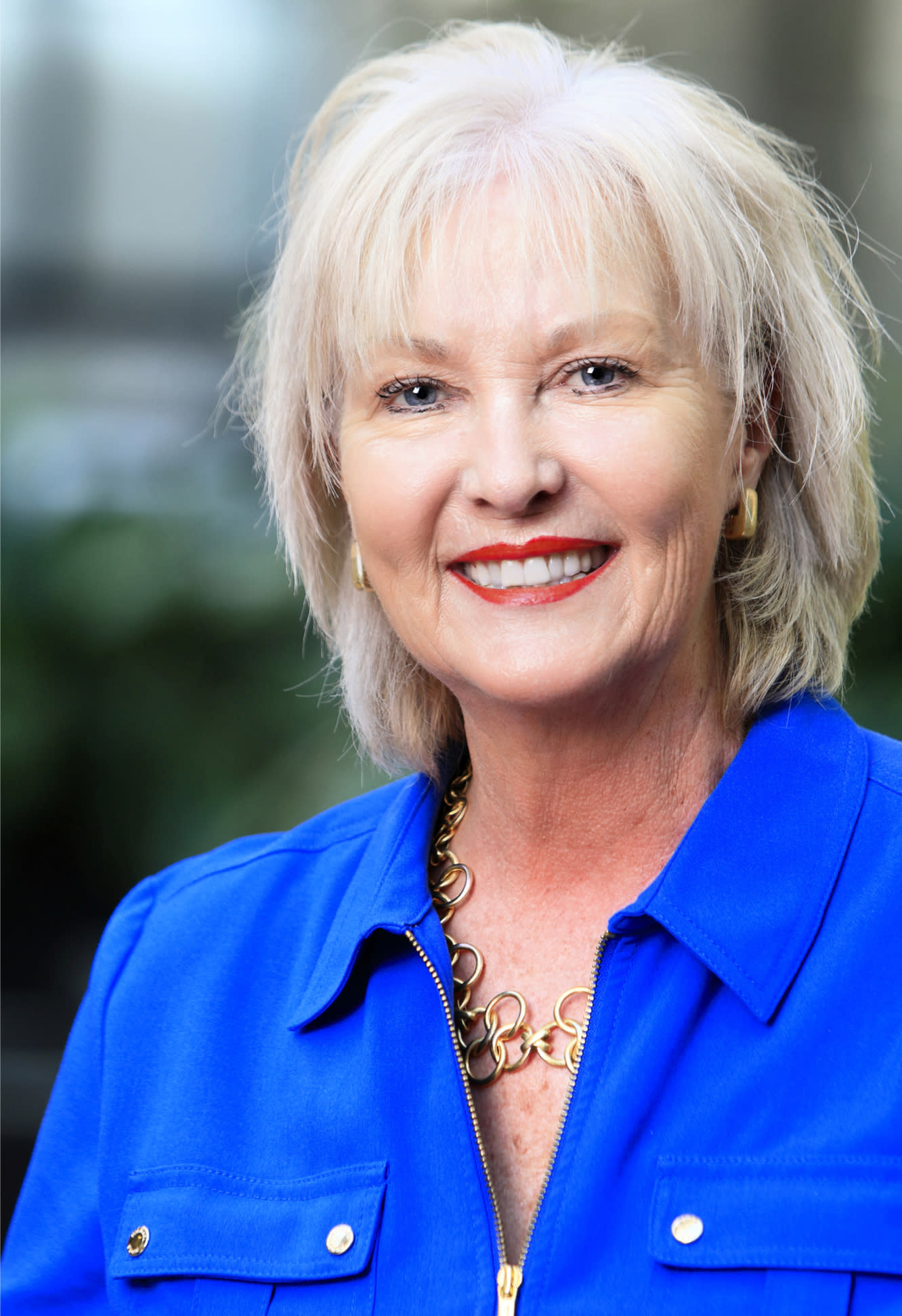 SheCAN! is jazzed and honored to host Althea Luehrsen as the guest speaker at this event!
Her leadership in the Buffalo area is exemplary. She holds the distinguished post of CEO of Leadership Buffalo, Inc. since January 2012. Prior to her appointment to Leadership Buffalo, she was the Executive Director of UB's Center for Entrepreneurial Leadership and the Assistant Vice President for Corporate and Foundation Relations for over 10 years. She also boasts over forty years of work experience, with an expertise encompassing sales, marketing, strategic planning, fundraising, nonprofit management and entrepreneurship - the latter being gained through directing the center and as the owner of several Western New York businesses.
Her illustrious career, together with her experience serving on the board, committees, or in advisory positions for the following organizations, speaks volumes to her knowledge on the subject of leadership.:
University at Buffalo's Center for Leadership and Organizational Effectiveness (CLOE)

WNY for Charity STRONG for NYS

Family Promise of WNY

Hilbert College's Leadership Council

VIA (formerly Olmsted Center for Sight)

United Way's Women United

SUNY Erie Foundation

SUNY Empire State College Foundation

FeedMore WNY Community Advocate Counsel

WNY Healthy Food Access Coalition
It goes without saying that she is an expert resource. Committed to help women achieve success in their careers, Althea is also the co-founder and vice chair of the Women Who Lead (WWL) organization whose mission is to match women with mentors to advance their careers.
She is the recipient of a number of awards throughout her career, most notably, as one of the 100 Top Most Powerful Women of Buffalo by Business First in 2016, 2017, 2018, 2019 and 2020. In addition, she was named Women of Influence for Nonprofit Leadership in 2015 by Business First Newspapers. In 2017, she received the Community Service Award from the Eyes on America Foundation and in 2018, was honored for her leadership by the Partners for a Shared Vision organization.
In 2013, she was named Executive of the Year by the Sales and Marketing Executives organization; the first women named in 12 years. In October of 2014, she received the Outstanding Women of the Year from the NYS Women, Inc. WNY Chapter. In addition, she was named the Women in Leadership Honoree by the National Association of Women Business Owners in June 2012; was honored by her high school alma mater in 2010 (Sweet Home Central) with the first Wall of Fame Distinguished Alumni Award; in 2009 as a Distinguished Alumni by SUNY Erie and the 2014 Distinguished Alumni Recipient for SUNY Empire. Luehrsen was a 2006, 2007 and 2011, 2016 and 2018 nominee for the Athena Awards by the Buffalo Niagara Partnership. She was the 2006 Recipient of the Women Who Mean Business Awards in Western New York and in June of 2012, NAWBO (National Association of Women Business Owners) honored Ms. Luehrsen with their Women in Leadership Award.
Althea is delighted to be providing her expert knowledge to our SheCAN! members and guests.
---
Our Speaker Events are scheduled each month. Here is the remaining 2021 schedule we will present to help you become the best version of yourself:
Tuesday, April 27th | Emotional Intelligence | Presented by Joan Graci, Founder and President APA Solutions
Thursday, May 27th | The Power of Your Thoughts | Presented by Linda Bucher, Certified Master Life and Business Coach
Tuesday, June 29th | Creative Problem Solving | Presented by Kim Marie McKernan
Thursday, July 29th | Achieving Higher Confidence Levels | Presented by Crystal Rodriquez
Tuesday, August 31st | Communication Strategies to Improve Relationships | Presented by Angela Douglas
Wednesday, September 29th | Achieving Your Dreams | Presented by Tamara McMillan, Founder EmpowerMe
Tuesday, October 27th | Setting Boundaries | Presented by Dr. Davina Moss-King
Wednesday, November 10th | Goal Setting | Presented by Lisa Sears
Pricing
NO CHARGE for SheCAN! Members
GUESTS PAY $ 10.00
Click >> here to learn about SheCAN! Membership


Via Zoom

Wednesday, March 31, 2021 (6:00 PM - 8:00 PM) (EDT)